Knee Osteoarthritis
Do you sometimes experience pain or stiffness in your knees? Have you heard of knee osteoarthritis before? If so, how will you know the pain in your knee is due to this condition or is related to something else?
As mentioned in a previous blog, osteoarthritis is a tear and wear occurring in the cartilage. Knee osteoarthritis is defined as a tear or wear that is located in the cartilage and/or joints in the knee. Some symptoms you may experience if you have knee osteoarthritis are pain, stiffness, swelling, and possibly a grinding sensation during knee movement.  Presently, there is no cure for osteoarthritis but there are methods you can do to reduce pain or stiffness.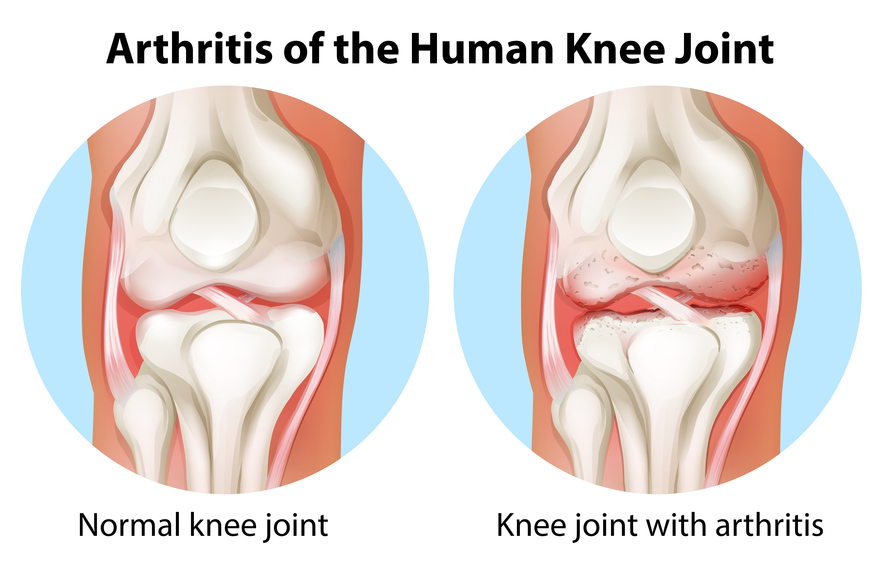 There are 5 stages for knee osteoarthritis:
Stage 0: This stage is the "normal" condition where the knee is not inflamed and neither pain or impairment is occurring
Stage 1: There is minor bone spur growth occurring but usually discomfort or pain is not felt during this stage
Stage 2: Bone spur is still happening and is considered as a mild stage of this condition but cartilage is still considered "healthy" as this stage
Stage 3: This stage is classified as the "moderate" stage/condition. The space between the two bones have been decreased and individuals will likely experience stiffness, pain, and/or discomfort. Swelling can also occur at this stage
Stage 4: During this stage, a lot of pain and discomfort can be felt since the cartilage between the two bones is greatly reduced and is practically almost gone
If you believe you may be experiencing knee osteoarthritis, come see a practitioner here or to your general physician to see what can be done to reduce your pain!