Physical Activity
Ankle sprains are a common injury that can lead to severe pain and weakness. We can work on various rehabilitation exercises to help our ankle heal and prevent future injuries.
After the injury has occurred, it is important to perform partial weight bearing to prevent muscle atrophy. When you are able to walk again without limping, you can work on full weight bearing. You should begin with range of motion exercises, such as plantar flexion, dorsiflexion, inversion, and eversion. You should not feel pain when you perform these ankle movements. You can then practice writing the alphabet with your toe and work on towel assisted stretches with the same ankle movements.
Next, you can do strengthening exercises, such as performing the ankle movements against the wall or using a rubber tubing looped around your feet for resistance. After, you can move on to balance exercises on a wobble board by doing a double leg stand with eyes opened and then closed. Then, standing on your injured foot with eyes opened and then closed. 
By following these rehabilitation steps, you can help strengthen the ankle and prevent an injury from occurring again.
December is approaching and snowy weathers could be coming your way! With every snowfall, comes with shoveling and keeping your street free from snow turning into ice and avoiding others to fall on the street. If you are helping others preventing injuries, shouldn't you be taking care of yourself as well?
Shoveling can put a lot of strain on your back muscles so you may need to take caution of how much stress you are actually applying to these muscles. Here are 4 tips you can follow to reduce your chances of injuring your lower back.
Warm up your muscles first. Try to do some stretches  as warming up your muscles can be less susceptible to injury.
The method you use to shovel. Bending at the knees and hips and using your leg muscles instead of your back, it can relieve stress off your back muscles and reduces risks of straining them.
If you are already experiencing low back pain, avoid the job. Try and see if it's possible to find another volunteer, who doesn't have back pain, to shovel the snow.
Use a different shovel. Try a shovel with a curved handle which provides you with an upright stance with adjustable length.
Try and experiment with these tips and your back muscles will definitely thank you!
As leaves are falling and rainy weathers are coming to Vancouver, these factors can become a hazard and lead to slipping and falling. Here are tips on how to prevent or reduce your chances of falling this autumn and winter!
First of all, if you wear reading glasses frequently, make sure they are off when you are walking down the stairs or along the slippery street. The shoes you are wearing are important since some footwear are more prone to falling. If heels are not required for your work attire, then try to avoid wearing them as much as possible especially during wet and rainy weathers. Physical activity in general is important as it keeps your muscle moving and maintaining strength which is important for reducing the chances of falling since your muscles can provide more support. If you are at home, try your best to avoid leaving items on the ground and making sure the floor is dry to prevent slipping and injuring yourself. When possible, watch out for assertive devices such as rails on the stairs, or carry a flashlight to help reduce the risks of slipping while travelling.
There are many other tips to follow other than the ones listed above but the main concept to remember is to stay safe and be careful.
Low back pain can affect how your performance is, whether you are at work or at school. Most of us like to resort to pain killers to relieve our discomfort or pain but should we actually take medication to help with our back pain?
NSAIDs can be very harmful and lead to other health problems such as ulcers, stroke, and heart attacks. Studies suggest that medications help minimally in relieving pain and cause a lot of harm instead. 
What should you do when you are experiencing low back pain?
If the back pain isn't linked to anything dangerous, then let your back take a rest for a day or two with minimal stretching and exercising. If needed, physical therapy can be applied as well after a day of resting. However, if the back pain worsens or does not improve, it is always safer to contact a practitioner and figure out what could be the cause of the low back pain.
With a new case of low back pain, having rest and applying heat is important for the first few days. As the pain continues to linger, you can try a massage, acupuncture or spinal manipulation. If the pain continues, you can mention to your general practitioner about the issue and they could suggest a MRI to eliminate any serious issues.
Every individual experience low back pain at a different level so if you feel that you cannot handle the pain, it is best to see your local chiropractor or practitioner for more help.
For many of us, today is the first day back to school! Have you considered setting new SMART goals for the start of the school year? It is common to set SMART goals for yourself in the new year however it is not too late to create new goals in September!
Haven't heard of SMART goals before? They are goals that are more specific and are more measurable throughout your progress. How do you know if your goals are SMART?

Specific: Create detailed, concise and clear goals of what needs to be achieved with a fully constructed result.
Measurable: How will you be able to keep track of your progress?
Achievable: Is this goal realistic? Are you able to attain this goal within the reasonable amount of time mentioned in the goal?
Relevant: Is there a purpose along with the goal you have made? Is it the right time to set this goal and are you able to continue going through with the goal?
Timely: How soon or long will it take to complete your goals? Is it a reasonable period of time for you to attain them?
Following these criteria can create detailed goals and tracking your process can become a lot easier as you allow yourself a set time to accomplish these goals!
School is approaching faster than we expected. How should we help our children protect their health as they go back to school?
Choosing the Right Backpack
First you should consider the backpack your child currently has. Does it seem like it is time for a new one? Here are some tips you may use to help your child find the right backpack without harming your child's back.
Have your child's backpack weight distributed evenly so each side of the body receives the same level of stress.
They should wear two shoulder strap bags rather than one strap as it can help prevent the spine from curving onto one side more than the other.
Have the backpack closely attached to your back. The further away it is from your back, the harder it is to achieve proper balance.
Make sure the backpack does not hang 4 inches below the waistline.
Buy adjustable shoulder straps that fits your child.
How do you Know if it Fits? 
Now that you have considered the aspects of the backpack, how would you know if it is actually good for your child? It is time to ask them some questions.
Help your children figure out what needs to put in their backpack. The heaviest items should be in the middle of the backpack to prevent curving of the spine.
Ask your child if they are experiencing any discomfort.
Inform them to wear both straps rather than one.
Encourage them to reduce backpack wearing times. If there is a place to put down their backpack then suggest them to do that to give your back a rest.
Monitor their posture and backpacks overtime to see if the straps are still adjustable and the backpack weight is evenly distributed.
Keeping the Same Level of Exercise 
With school comes homework and assignments. This can mean that your child will be inside and sitting more often. Encourage them to play sports with their friends, especially on a sunny day. If not, remind them to take a rest after an hour of sitting or laying down to walk around the house and do some stretches. Try to recommend these different levels of physical activity for your child's active life. The 3 different types are: moderate aerobic exercise, vigorous aerobic exercise, and strengthening activities.
If you and your child follow these suggested tips, it can keep your lifestyle bad-posture free and healthy.
We all experience a little bit of neck pain from time to time but there are many easy ways to avoid having that neck pain.
Neck pain can occur when the neck muscles are strained due to poor sitting posture and sleeping posture. Most neck pains gradually leave on their own but in rare cases, it can lead to numbness or pain that radiates down your arm, which is quite severe and you should seek medical care. Experiencing neck pain can mean your body is indicating that you are performing movements that is straining on the muscles.
One common problem associated with neck pain is when you constantly look down on your cell phone. This is known as "text neck". As you spend so much time looking down at your phone, your neck starts to bent forward and can lead to more problems such as pain on the shoulders and back.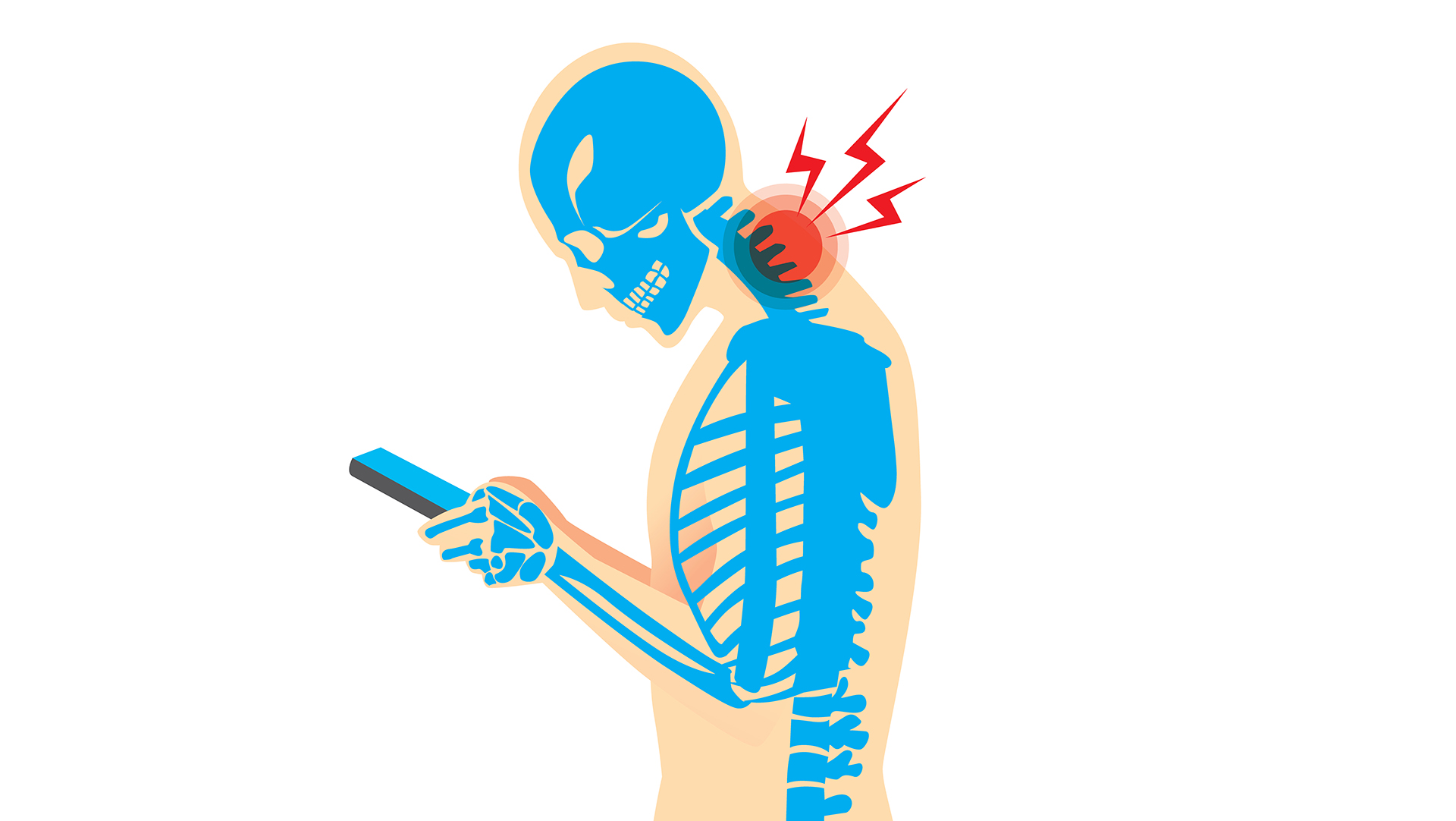 Here are some tips you can try to ease your neck pain:
Try to switch into different positions: Do not stay in the same position for a long time, you can try getting up and walking around the house to drink some water and then go back to your phone.
Stretching your neck: By stretching and strengthening your neck and back muscles, you are able to hold up your posture better which can help reduce the amount of neck pain you may be experiencing.
Make ergonomic adjustments: Try elevating your laptop or monitor screen to eye level so you can prevent from bending your neck forward and causing extra strain.
Use the right amount of pillows: Do not try to layer up a bunch of pillows as it can affect your neck's range of motion
Have a good amount of sleep: Sleeping helps your body heal, and also reduce any musculoskeletal pain
If these tips are not helpful, it is always safer to see a practitioner about your recurring neck pain!
Hypertension, also known as high blood pressure, can be quite life-threatening if the conditions are not controlled. Hypertension is when your arteries are experiencing higher-than-normal pressure which causes extra stress on the vessel walls. A normal blood pressure is approximately 120/80 mmHg. For this condition to become  If the walls are damaged or has a tear then other health problems can occur such as Atherosclerosis. High blood pressure can affect the function of other organs and can cause heart failure leading to heart attacks and strokes.
A reason why this condition is dangerous because there are usually no symptoms so many individuals will not know if they have hypertension until something serious occurs or if they visit their family doctor.
There are many factors that contribute to high blood pressure, including drinking alcohol on a regular basis, over consumption of salt, not enough physical activity and obesity, or having hypertension in family history.
If caught early, you can control your lifestyle and lower your blood pressure. There are medications that can help control your blood pressure:
ACE inhibitors: widens the diameter of the blood vessels
Beta-blockers: slows down the heart rate
Diuretics: dilute salt concentration in blood with water pills
Alpha blockers: block nerve impulses that constricts the blood vessels
Changing your diet and the amount of physical activity you do can greatly impact your blood pressure. Consider having meals with less sodium and reduce your alcohol intake. When exercising, try to maintain 30 minutes of physical activity everyday which can help lower your blood pressure. Even learning to manage your stress can greatly reduce the pressure on your vessel walls.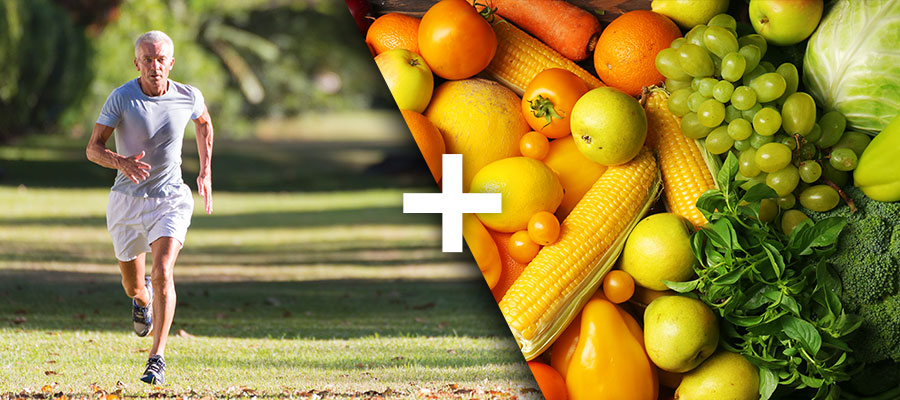 Have you ever considered doing your exercises in the lake or a swimming pool? Exercising in the water can be beneficial for your body and it can be fun to switch up your work out routine once in a while to keep yourself motivated!
Here are some benefits when you exercise in water:
Exercising on land may be difficult for some individuals so attempting water aerobics can be a great alternative for someone who would still like to stay active. Anyone can try exercising in water and should consider it as a routine in your weekly activities just to train differently, strengthen your muscles and stay healthy.