Nutrition
Food and nutrition labels provide consumers with a lot of useful information. To start off, ingredient lists are sorted by weight. The first item shown on the ingredient list weighs the heaviest in the product and continues in descending order. This is helpful for consumers who are looking for a specific ingredient that they want more or less of. When we read a nutrition facts table, the information on it are based on serving sizes. Serving sizes allow us to compare nutritional values between similar products, know how much of a specific nutrient we are consuming, and give us a better idea of how much food we are eating.
Every nutrition label shows the serving size, the amount of calories, and 13 nutrients (fat, saturated and trans fat, cholesterol, sodium, carbohydrates, fiber, sugars, protein, vitamin A, vitamin C, calcium, and iron). The percentage of your daily value or "%DV"  is based on the suggested serving size. It is considered a large amount if it is more than 15% and it is a very small amount if it is less than 5%. Lastly, calories equal the amount of energy in food and fats, protein, and carbohydrates provide us the energy to complete our daily activities. Overall, it is important to look at the serving sizes before we look at calories or a certain nutrient.
There are different kinds of vitamins that are essential for a healthy body, such as vitamins A, B12, C, E, and K.
Vitamin A is an antioxidant. It is important for our vision, it keeps our tissues and skin healthy, and has an important role in the immune system and in bone growth. Retinoids and carotenoids are two forms of vitamin A. Retinoids can be found in eggs, shrimp, fish, and cheddar cheese. Carotenoids can be found in sweet potatoes, carrots, and spinach.
Vitamin B12 can provide nerve cell protection and it assists with the production of red blood cells. A diet that includes meat, poultry, milk, cheese, fish, and fortified soymilk will provide us with vitamin B12.
Vitamin C is an antioxidant. When we consume foods that are rich in vitamin C, it can decrease the risk of mouth, stomach, and breast cancer. In addition, it is needed for the synthesis of collagen which supports blood vessel walls and helps heal wounds. Fruits, fruit juices, broccoli, bell peppers, strawberries, potatoes, and tomatoes are all good sources of vitamin C.
Vitamin E is another antioxidant. Consuming a vitamin E rich diet may help prevent Alzheimer's disease. Vegetable oils, leafy green vegetables, nuts, and whole grains are excellent sources of vitamin E.
Vitamin K can help with blood clotting and may help prevent hip fractures. Vitamin K can be found in eggs, milk, cabbage, spinach, liver, broccoli, and other green vegetables.
Christmas is approaching faster than expected! With final exams ending and people going on vacation and enjoying the holidays, it can be quite easy to consume more alcohol than you may have wanted to.
How should you be careful about your alcohol consumption this holiday? Here are some tips that may be helpful.
As alcohol is considered as a diuretic, meaning it causes the body to lose more water than usual, it is important to stay hydrated to prevent your body from poor performance. You can always try to have a mocktail once in a while.
There has been studies that that alcohol may be associated with increasing chances of developing skin cancer. This is due to alcohol forming reactive oxygen species and the metabolic process to break down alcohol produces a by-product which may be harmful to the body. It's okay to drink on occasional events but take caution of signs your body is telling you such as vomiting, headaches, upset stomach, etc. These can lead to more serious problems such as ulcers.
Alcohol could be a great beverage to have during soial events but it is always safer to listen to your body than having fun!
It is very common to head to a restaurant and order an alcoholic drink from time to time or pour some red wine to pair with that home cooked steak meal however can this amount of moderate drinking be harmful for you?
A published study involved researchers looking at the cognitive functions of the brain and see how alcohol affects it. Presently, it has shown that there is an increased atrophy in the brain's hippocampus which functions as a memory storage in the brain. As you age, your bones' and muscle's ability to support you decreases and consuming alcohol can impair your balance and lead to falls and possibly bone fractures. Individuals who have diabetes should be careful when consuming alcohol as it can affect blood sugar levels and impair liver function.
If you do plan to drink on special occasions, it can be healthy to do so. If you do drink quite moderately or on a regularly basis, it is always safer to have regular check ups with your general physician to ensure your body is still healthy and working optimally.
For many of us, today is the first day back to school! Have you considered setting new SMART goals for the start of the school year? It is common to set SMART goals for yourself in the new year however it is not too late to create new goals in September!
Haven't heard of SMART goals before? They are goals that are more specific and are more measurable throughout your progress. How do you know if your goals are SMART?

Specific: Create detailed, concise and clear goals of what needs to be achieved with a fully constructed result.
Measurable: How will you be able to keep track of your progress?
Achievable: Is this goal realistic? Are you able to attain this goal within the reasonable amount of time mentioned in the goal?
Relevant: Is there a purpose along with the goal you have made? Is it the right time to set this goal and are you able to continue going through with the goal?
Timely: How soon or long will it take to complete your goals? Is it a reasonable period of time for you to attain them?
Following these criteria can create detailed goals and tracking your process can become a lot easier as you allow yourself a set time to accomplish these goals!
Hypertension, also known as high blood pressure, can be quite life-threatening if the conditions are not controlled. Hypertension is when your arteries are experiencing higher-than-normal pressure which causes extra stress on the vessel walls. A normal blood pressure is approximately 120/80 mmHg. For this condition to become  If the walls are damaged or has a tear then other health problems can occur such as Atherosclerosis. High blood pressure can affect the function of other organs and can cause heart failure leading to heart attacks and strokes.
A reason why this condition is dangerous because there are usually no symptoms so many individuals will not know if they have hypertension until something serious occurs or if they visit their family doctor.
There are many factors that contribute to high blood pressure, including drinking alcohol on a regular basis, over consumption of salt, not enough physical activity and obesity, or having hypertension in family history.
If caught early, you can control your lifestyle and lower your blood pressure. There are medications that can help control your blood pressure:
ACE inhibitors: widens the diameter of the blood vessels
Beta-blockers: slows down the heart rate
Diuretics: dilute salt concentration in blood with water pills
Alpha blockers: block nerve impulses that constricts the blood vessels
Changing your diet and the amount of physical activity you do can greatly impact your blood pressure. Consider having meals with less sodium and reduce your alcohol intake. When exercising, try to maintain 30 minutes of physical activity everyday which can help lower your blood pressure. Even learning to manage your stress can greatly reduce the pressure on your vessel walls.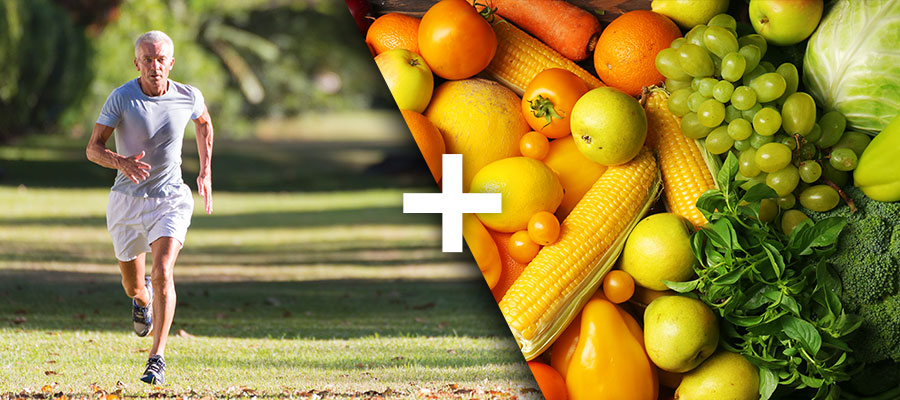 Many of us do not exceed the minimal intake of nutrients we need daily. Some of us consume too much sugar and fats that our bodies actually require and that can lead to health problems. Many individuals tend to lean towards dieting in order to lose weight and some individuals continue to stay on their current diet and exercise at the gym instead. Both of these situations may cause harm to your body even if you do not notice the changes. We always hear people telling us to eat healthy or go on a healthy diet but what does it consist of?
Firstly, there is the Food guide we can refer to. Taking the recommended servings in each age group and food group is a great start to help your body get what it needs for energy.
If you are not confident about the servings you are consuming daily, then why not learn to cook healthy meals at home? This way, it is easier to measure how many servings of each food group you are consuming and you tend to know more about the ingredients you are using while making a home-cooked meal. Cooking a meal at home also lets you head out to the grocery store and know the products you are buying and consuming. Some food products can be local while some are not. Some restaurants do not indicate where their source of food is coming from but some grocery stores indicate whether their source of food coming is locally or not.
Some individuals like to go on a diet to help lose weight and become healthier but they also avoid carbohydrates. However, carbohydrates are good for your diet and some are healthier than others. There are 3 types of carbohydrates: sugar, starch, and fiber. Sugar has the highest glycemic index compared to all three carbohydrates, meaning it has the potential to raise your blood sugar level the easiest.
How can we incorporate carbohydrates into our healthy diet?
Our body uses glucose for energy and we get glucose from carbohydrates. This is why it is important to consume carbohydrates in our diet and not eliminate them in order to lose weight. We need to know which carbohydrates are healthy and good for us and which ones that are bad for us. Consuming fresh fruits and vegetables are good for us. This is because there are not added sugar in these produce. When trying to take in starch, choose whole grains or legumes since they have a lower glycemic index and contain nutrients that your body requires such as B vitamins and fiber. Sugar is still important for your body to function but it only requires a small amount so limiting your sugar intake would be beneficial.
Calcium plays an important role for your body. It is known as a mineral that makes your bones stronger however it works with Vitamin D for it to function at it's optimal. The daily recommended intake for Calcium is 1,000 milligrams for adults. How does Calcium help the body?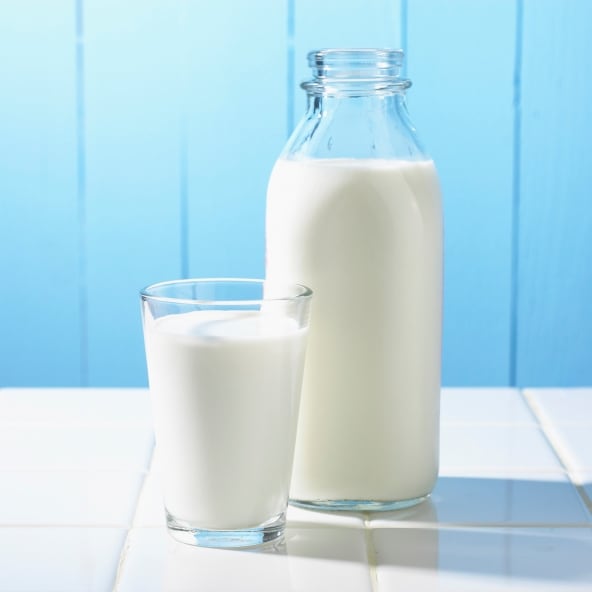 Calcium can greatly decrease the risk of developing Osteoporosis, which is the weakening of the bones. With Calcium alone, it is hard to build healthy and strong bones so it requires Vitamin D to help. There were studies that show taking calcium by itself does not reduce the risk of getting fractures. The question is, how does Vitamin D and Calcium work together to develop healthy bones?
Vitamin D helps the body absorb calcium more efficiently, so it can do its job and build bones through osteoblasts. Bone is constantly being built and broken down so it is important to receive the recommended amount of Calcium and Vitamin D.
Not only does Calcium help with bone growth, it is used in many metabolic and physiological process occurring in the body. It is important for muscle contractions since you are always moving and using the muscles.
You can get your daily dose of Calcium through dairy products, and you can get Vitamin D through absorbing some sunlight during a nice sunny day!
Everyone likes to consume a little sugar from time to time but many of us might be exceeding our daily nutritional need for sugar and that can become a health risk overtime. Some food products naturally contain sugar such as fruits and vegetables while some food have sugar added into them such as desserts and pop. A reason why sugar is added in some food because it makes them more appetizing therefore it becomes easier to consume. Intake of sugar is easy to achieve but why is it a health concern and what can we do to reduce our intake?
Potential Health Concerns
Consuming products with sugar can keep you full and prevent you from eating other foods with nutritional values such as vitamins and minerals. For example, many individuals drink sugary and carbonated beverages to replace drinking water or milk only because it has a better taste but your body relies on water for many physiological processes occurring inside. Without the adequate levels of minerals and vitamins, your body cannot do its proper functions resulting in malnutrition and other health risks.

Sugar can also be a factor contributing to weight gain. When you intake large amounts of sugar, your body will not need to use all of it for energy during that period of time so it turns to fat which stays in your body. Higher levels of sugar in the body can increase triglyceride levels. Triglycerides are a type of fat molecule in your body which is found in your bloodstream. Higher fat content in the blood can result in an increase for cardiovascular diseases.
How to Reduce our Sugar Intake?
Instead of consuming products with added sugar, you can try to eat fruits which is sweet and also has vitamins your body requires
Drink plain or carbonated (sparkling) water rather than going straight for pop and juices
Reduce the amount of sweetening ingredients when you are baking at home
Read food labels and avoid food products with high sugar content
You may be considering to eliminate sugar and replace it with artificial sweeteners such as Splenda but what are the benefits and of using those instead? A benefit that can happen from using artificial sweeteners is that they do not contribute to tooth decay and cavities. Another benefit is that they normally contain zero calories so weight gain is less likely to occur than using processed sugar. Because they are not made of carbohydrates, it is beneficial for diabetic individuals to consume artificial sugars as their blood sugar levels will not rise significantly.
Whether you decide to consume sugar or artificial sugar on a daily basis, always keep in mind that too much of everything is not good for your body so finding alternatives can help maintain a good balance that your body will appreciate!
Many of us always say we need coffee or caffeine in order to start our day. Some may even require more than a cup of coffee in a day. We do not normally see caffeine as something dangerous because it is so commonly used but consuming a lot of it can be quite harmful. Exactly how much caffeine is considered as too much then?
Caffeine is found in many consumable products. They are most commonly found in coffee, cola, and energy drinks. Consuming up to 400 mg of caffeine is considered a safe amount and will not cause potential health dangers. 400 mg of caffeine is equivalent to 4 cups of coffee or 10 cans of coca-cola, which is a lot in a day! Although the maximum for a healthy dose of caffeine is that high, some individuals are sensitive to caffeine and experience side effects such as faster heart beats, headaches, insomnia, and becoming a little jittery. A moderate amount of caffeine to consume in a day would be 300 mg.
We drink caffeinated beverages because we have to stay focus and awake enough to perform our daily activities, whether it is heading to work or school. However, as we continue to rely on caffeine, a cycle will form and our new routine will be having caffeinated drinks in the morning to start our day. There could be an underlying reason as to why so many individuals have caffeinated beverages. One most known reason is the fact adults do not receive the recommended hours of sleep every night due to work and this can highly affect a person's performance during the day. Most adults need seven hours of sleep to fully function during daytime without the consumption of caffeine. Drinking caffeinated drinks can cause people to stay awake longer than required and this can shorten their sleep time which can affect the body and its health.
Overall, consuming moderate amounts of caffeine is safe and most likely would not be a health problem but there are always the exceptional cases.