Health
Have you been feeling stressed lately? Do you experience anxiety and stress frequently? Maybe you should try yoga.
Yoga can help with posture and stretching of the muscles. By fixing your posture, it can help reduce chronic pain you may be experiencing.
What are the benefits of doing yoga?
Lots of activation of different muscle groups are required in order to hold a pose and this can strengthen them. Yoga is also a stress reliever and sometimes when you are stressed, your body tenses up and back pain can occur. By relieving stress, you can reduce the chances of back pain because you are no longer put much stress and tension on these muscles and strengthening the back muscles makes them stronger and able to support your spine.
Every individual is able to try out yoga as it can help improve flexibility and the poses can be easily followed. However, pregnant women should take caution when trying out certain yoga poses as it can be dangerous for the baby. You can also try out yoga poses at home after a 9-5 shift at work so commitment is not something you need to be worried about.
Many of us do not exceed the minimal intake of nutrients we need daily. Some of us consume too much sugar and fats that our bodies actually require and that can lead to health problems. Many individuals tend to lean towards dieting in order to lose weight and some individuals continue to stay on their current diet and exercise at the gym instead. Both of these situations may cause harm to your body even if you do not notice the changes. We always hear people telling us to eat healthy or go on a healthy diet but what does it consist of?
Firstly, there is the Food guide we can refer to. Taking the recommended servings in each age group and food group is a great start to help your body get what it needs for energy.
If you are not confident about the servings you are consuming daily, then why not learn to cook healthy meals at home? This way, it is easier to measure how many servings of each food group you are consuming and you tend to know more about the ingredients you are using while making a home-cooked meal. Cooking a meal at home also lets you head out to the grocery store and know the products you are buying and consuming. Some food products can be local while some are not. Some restaurants do not indicate where their source of food is coming from but some grocery stores indicate whether their source of food coming is locally or not.
Some individuals like to go on a diet to help lose weight and become healthier but they also avoid carbohydrates. However, carbohydrates are good for your diet and some are healthier than others. There are 3 types of carbohydrates: sugar, starch, and fiber. Sugar has the highest glycemic index compared to all three carbohydrates, meaning it has the potential to raise your blood sugar level the easiest.
How can we incorporate carbohydrates into our healthy diet?
Our body uses glucose for energy and we get glucose from carbohydrates. This is why it is important to consume carbohydrates in our diet and not eliminate them in order to lose weight. We need to know which carbohydrates are healthy and good for us and which ones that are bad for us. Consuming fresh fruits and vegetables are good for us. This is because there are not added sugar in these produce. When trying to take in starch, choose whole grains or legumes since they have a lower glycemic index and contain nutrients that your body requires such as B vitamins and fiber. Sugar is still important for your body to function but it only requires a small amount so limiting your sugar intake would be beneficial.
Scoliosis is a condition where the curve in your spine is abnormal. Normally, your spine has a natural "S" shape but individuals with scoliosis tend to have their spine curved sideways. From the posterior view, individuals with scoliosis will not have a straight spine but a slight C curve. Most cases of scoliosis are mild however some cases can be severe which can lead to health problems. The causes of scoliosis is still unknown but can be hereditary.
Who is at risk?
There are many factors that may contribute to scoliosis:
Age: During puberty, signs and symptoms are most commonly diagnosed
Sex: Girls tend to be at a higher risk than boys to develop scoliosis
Genetics: As this condition is hereditary, individuals who have family members who suffer from scoliosis may have a higher risk of developing it
If you have a mild case of scoliosis, there should not be a high risk of complications. However, some complications may occur for this condition, such as lung and heart damage, and back problems. Surgery may be recommended if you suffer from severe scoliosis. Other non-surgical treatments include wearing a brace or just observations from a doctor for mild cases of scoliosis.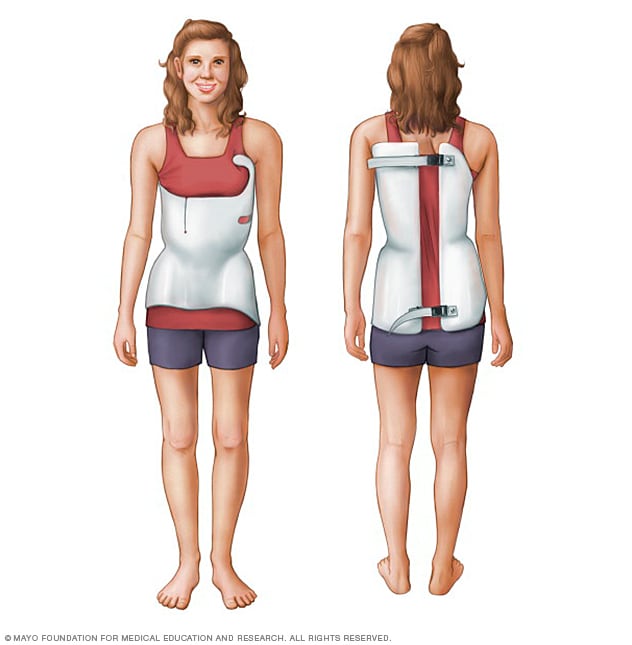 Signs and symptoms of scoliosis may not seem that obvious. One sign to look for is usually uneven hips or shoulder blades. It is always best to consult with a doctor to prevent a mild case of scoliosis into a more severe case!
Located at the back of your lower leg close to the heel lies the Achilles tendon. This tendon attaches the muscles at the calves to the heel bone for movement. At times, the tendon could become inflamed due to increased intensity of running or walking. When the Achilles tendon is inflamed, this condition is called Achilles tendinitis. This is most commonly found in runners or athletes. In most cases, non-surgical treatments are sufficient enough for Achilles tendinitis to be treated. If left untreated, your Achilles tendon maybe remain inflamed and it can lead to a tear in the tendon which may require surgical repair.
How can you tell if you are experiencing Achilles Tendinitis? Some symptoms may include:
swelling at the back of your heel
tight calf muscles
mild ache, stiffness, and limited motion around the heel
As mentioned, Achilles tendinitis usually does not require surgery. Letting your Achilles tendon rest is important and taking anti-inflammatory medications such as ibuprofen can help reduce inflammation on that area. Wearing a brace to help relieve stress on the tendon can help with the treatment. The RICE method can be applied.
Everyone has heard of no slouching or have a good posture but what are the benefits of maintaining good posture?
Proper posture is when your body is aligned in a position where there is the least amount of stress on your ligaments, tendons, and muscles. There are three types of good posture: sitting, standing, and lying down.
Proper sitting posture consist of a straight back with your buttocks touching the back of the chair. The feet should be parallel and touching the ground with your knees bent at a right angle.
Good standing posture is when your ears, shoulders, hips, knee, and your ankle are lined up straight in a vertical line.
A healthy lying position is keeping the cervical spine in a neutral position.
What are the benefits of having good posture?
Back and neck pain are reduced
prevents muscle aches
your muscles are able to work more efficiently due to reduced muscle strain
decreases risk of arthritis
vital organs are in proper position due to proper alignment of ligaments, tendons, and muscles
protects spinal joints from injury
helps with proper breathing which is important for your cardiopulmonary system for effective organ function
provides a tall and slim appearance
What are the risks of poor posture?
increased risk of experiencing back and neck pain
abnormal muscle strain results in inefficient muscle movement
problems with breathing and digestion may occur
muscle tightness
increased stress on the spine can result in subluxations
If you are experiencing muscle tightness or back pain, one important aspect to fix those problems could be your posture! Maintaining good posture can do wonders for your body and if you are constantly sitting down due to your job then try out these office stretches to help prevent muscle aches caused by prolonged periods of sitting.
Do you sit in the office for 8 hours everyday? Overtime, sitting down for prolong periods of time may result in higher risks of heart and musculoskeletal problems. Take a moment and try these quick stretches and exercises that is perfect in the office work environment.
1.Walk around the neighborhood during your lunch break: If you're starting in a new office, it is a good time to walk around the area to enjoy the sun and nearby parks. Letting your body walk around after hours of sitting down can help stretch and activate the muscle fibers.
2. Neck and Upper back stretches: Looking down or at the computer screen for long periods of time can put a lot of stress on your neck so trying out these few stretches for the neck and upper back can regain your focus.
3. Cat and Cow pose: This stretch helps with flexion and extension of the back muscles and spine by arching the back in and outwards while on your knees.
4. Stretch the legs: Standing up and bending to reach down to your toes can help with flexibility and stretching of the hamstrings.
5. Stretching the arms: This is a simple stretch that you can do while sitting in your chair at the office. All you have to do is raise your arms up, lock your fingers and pull up.
6. Stretching the hand and fingers: Squeezing a stress ball that help stretch out your fingers and activate the forearm muscles.
It only requires a few minutes to do these stretches at work so if you need to take a break, try and incorporate these into your day at the office!
Temporomandibular joint disorder, also known as TMJ disorder, occurs when there is pain or discomfort at the temporomandibular joint located between the jaw and temporal bone of the skull. This joint acts as a sliding hinge that executes jaw movements such as talking, eating, and yawning by using the jaw muscles.
Causes
The causes of TMJ disorders can be hard to diagnose because there are many contributing factors causing discomfort to that area. These include:
Dislocation of the jaw joint
Arthritis
The disk found at the joint is out of alignment
Symptoms
Some symptoms you may experience when you have a TMJ disorder are:
pain or tenderness at the jaw joint
aching around your ears
difficulty chewing
locking of the jaw
There are many treatment options to consider if you have a TMJ disorder. Taking anti-inflammatories or pain relievers can decrease the amount of pain you are experiencing. If one of the underlying causes for your TMJ pain is due to grinding at night, your doctor may suggest a mouth guard to prevent build up of stressed caused by teeth grinding at night. Taking a break from chewing and eating softer foods can help relieve some pain so there is less stress on your jaw muscles. Some soft tissue therapy has been known to help relieve some pain with this condition. There is also surgery to help with TMJ disorders however it is not suggested unless other treatments are not helping or it is affecting your daily living.
Many doctors can help you with your TMJ disorders and suggest treatment options appropriate for your condition. Seeing a dentist, family doctor, or even a chiropractor can help with your TMJ pain.
Calcium plays an important role for your body. It is known as a mineral that makes your bones stronger however it works with Vitamin D for it to function at it's optimal. The daily recommended intake for Calcium is 1,000 milligrams for adults. How does Calcium help the body?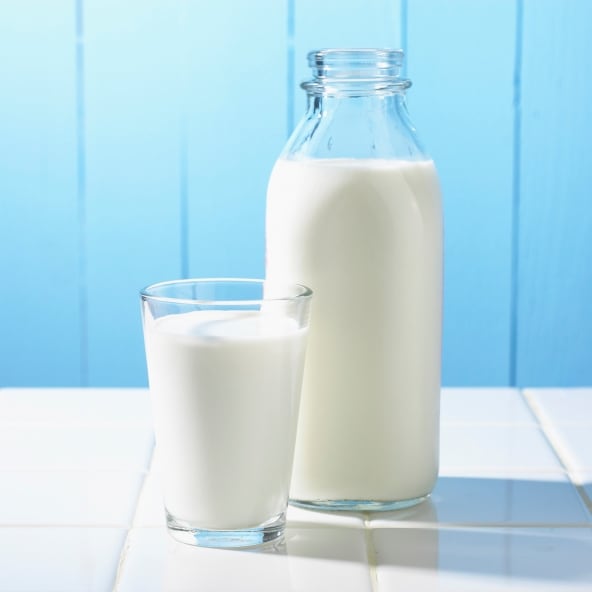 Calcium can greatly decrease the risk of developing Osteoporosis, which is the weakening of the bones. With Calcium alone, it is hard to build healthy and strong bones so it requires Vitamin D to help. There were studies that show taking calcium by itself does not reduce the risk of getting fractures. The question is, how does Vitamin D and Calcium work together to develop healthy bones?
Vitamin D helps the body absorb calcium more efficiently, so it can do its job and build bones through osteoblasts. Bone is constantly being built and broken down so it is important to receive the recommended amount of Calcium and Vitamin D.
Not only does Calcium help with bone growth, it is used in many metabolic and physiological process occurring in the body. It is important for muscle contractions since you are always moving and using the muscles.
You can get your daily dose of Calcium through dairy products, and you can get Vitamin D through absorbing some sunlight during a nice sunny day!
You may know that smoking increases the risk of developing cancer, cardiovascular and respiratory diseases, but did you know it can negatively affect your musculoskeletal system as well? The musculoskeletal system includes the bones, muscles, joints, ligaments, and tendons which all play a role in executing movements. Smoking can weaken your bones and makes the healing process slower so your body becomes more prone to injuries and chronic inflammation.
How does Smoking Affects your Health?
It increases the risk of developing Osteoporosis: Smoking increases the rate of mineral loss in your bones so it weakens overtime causing fractures to occur easier and more frequently. The bone is weakened through several ways. The nicotine found in cigarettes can slow down the production of bone-forming cells called osteoblasts so more bone is broken down rather than being made.
The blood vessels become damaged: When your blood vessels are damaged, the amount of blood and oxygen supply to your tissues is significantly reduced which affects the tissue's performance. This can lead to cardiovascular diseases and problems while exercising.
 Smoking increases injury and pain to muscles: Smokers tend to suffer chronic or traumatic injuries to the muscles more often than non-smokers. This is due to the slower healing process smokers have, making it more prone to injuries. As it is slower for the muscles to heal, the duration of pain and inflammation lasts longer. Studies show that smokers are more likely to experience tendinitis and shoulder pain resulting in a higher risk of getting rotator cuff injuries.

Exercise is negatively affected

: The carcinogens in cigarettes damages the lung tissues so overtime your lungs cannot work as efficiently compared to a healthy lung. During exercise, your body requires more oxygen due to quicker metabolic rates occurring in working tissues. If the lungs are damaged, it is harder to reach that oxygen supply needed therefore your lungs need to work harder to maintain its function. Smokers will experience shortness of breath a lot more than non-smokers. Demand for oxygen causes heart rate to increase and blood flow to tissues will increase. If there is damaged to the blood vessels, this can cause more strain in your cardiovascular system which can be dangerous for your body overtime.
Smoking cigarettes negatively impacts your health not only damaging your lungs but also your musculoskeletal system which is another reason why quitting smoking should be encouraged. The earlier you stop smoking, some damages in your body can still be reversible. There are different methods to help quit smoking and even when you do but still experience musculoskeletal pain, you can make an appointment with one of our practitioners today!
Everyone likes to consume a little sugar from time to time but many of us might be exceeding our daily nutritional need for sugar and that can become a health risk overtime. Some food products naturally contain sugar such as fruits and vegetables while some food have sugar added into them such as desserts and pop. A reason why sugar is added in some food because it makes them more appetizing therefore it becomes easier to consume. Intake of sugar is easy to achieve but why is it a health concern and what can we do to reduce our intake?
Potential Health Concerns
Consuming products with sugar can keep you full and prevent you from eating other foods with nutritional values such as vitamins and minerals. For example, many individuals drink sugary and carbonated beverages to replace drinking water or milk only because it has a better taste but your body relies on water for many physiological processes occurring inside. Without the adequate levels of minerals and vitamins, your body cannot do its proper functions resulting in malnutrition and other health risks.

Sugar can also be a factor contributing to weight gain. When you intake large amounts of sugar, your body will not need to use all of it for energy during that period of time so it turns to fat which stays in your body. Higher levels of sugar in the body can increase triglyceride levels. Triglycerides are a type of fat molecule in your body which is found in your bloodstream. Higher fat content in the blood can result in an increase for cardiovascular diseases.
How to Reduce our Sugar Intake?
Instead of consuming products with added sugar, you can try to eat fruits which is sweet and also has vitamins your body requires
Drink plain or carbonated (sparkling) water rather than going straight for pop and juices
Reduce the amount of sweetening ingredients when you are baking at home
Read food labels and avoid food products with high sugar content
You may be considering to eliminate sugar and replace it with artificial sweeteners such as Splenda but what are the benefits and of using those instead? A benefit that can happen from using artificial sweeteners is that they do not contribute to tooth decay and cavities. Another benefit is that they normally contain zero calories so weight gain is less likely to occur than using processed sugar. Because they are not made of carbohydrates, it is beneficial for diabetic individuals to consume artificial sugars as their blood sugar levels will not rise significantly.
Whether you decide to consume sugar or artificial sugar on a daily basis, always keep in mind that too much of everything is not good for your body so finding alternatives can help maintain a good balance that your body will appreciate!