Health
Flat feet (pes planus) is usually a painless condition in which the arches of your feet are flattened and when you are standing the entire soles of your feet touches the floor. Flat feet can change the alignment of your legs and can lead to knee and ankle problems. Infants and toddlers have flat feet since the arches of their feet have not yet developed. As they get older, the arches will develop. However, some people's arches never develop and this would lead to flat feet. A foot or an ankle injury, aging, rheumatoid arthritis and obesity can all increase your risk of flat feet. One may experience pain in the heel or arch area of the foot and the pain may get worse with activity. Orthotics or supportive shoes can help reduce symptoms and make your feet feel more comfortable.
It is extremely important to maintain and improve your cardiovascular health. Doing a minimum of 150 minutes per week of moderate exercise or performing vigorous exercise for 75 minutes per week can improve your cardiovascular health. Being physically active five times a week and for at least 30 minutes a day can be a huge benefit for your heart.  Jogging, walking, swimming or biking are examples of physical activities that are excellent for your heart.
Smoking, a diet low in fruits and vegetables, an unhealthy weight and getting less than 7-9 hours of sleep each night can affect your cardiovascular health and may lead to cardiovascular disease. It is important to visit your healthcare provider if you are at risk of cardiovascular disease. Therefore, a healthy lifestyle can lead to better health.
When we have a sore throat, a sun burn or sinusitis the process of acute inflammation occurs. White blood cells come in and then anti-inflammatory compounds will take over to start the healing process. Sometimes the activation of inflammatory molecules does not stop and this is known as chronic inflammation. It can be caused by environmental factors and it means that there is an issue with removing whatever caused the acute inflammation. Asthma and arthritis are examples of conditions that can result from chronic inflammation. Moreover,  pain and chronic inflammation can occur if biomechanical issues, trauma or injury are left untreated.
There are a few ways to reduce chronic inflammation, such as staying away from foods that are high in saturated fats, trans fats and foods with a high glycemic index. Fruits and vegetables, nuts, beans and whole grains act as a natural anti-inflammatory and should be included in our diet. People who exercise regularly can heal faster from injuries and are less likely to have chronic inflammation. In addition, inflammation may be decreased with sufficient amount of sleep and by drinking water. Lastly, smoking should be avoided since it increases the level of inflammatory markers.
Heel spurs are also known as calcaneal spurs or osteophytes. Someone with this condition would find a calcium deposit forming a bony protrusion along the plantar fascia. Running and jumping, especially on hard surfaces can wear down the heel and lead to heel spurs. If the membrane that covers the heel bone is torn or if the heel is bruised, it can cause heel spurs. Older adults, obesity, plantar fasciitis, and improper footwear can increase the chance of developing heel spurs.
Heel spurs can lead to a sharp pain in the heel when he or she stands up, a dull ache in the heel, and heat radiating from the affected area. Tenderness, swelling, and inflammation can occur at the heel and a bone-like protrusion beneath the heel may also be seen. One can reduce pain and swelling by resting and applying ice to the affected area. Orthotics can also be worn to remove some of the pressure off the heel.
Myositis ossificans is when bone tissue forms within a muscle. It is usually found in the thigh muscles where the hamstring and quadricep muscles are found. Myositis ossificans can develop when a contusion (bruise), repetitive trauma, or strain occurs to a muscle. Calcification and bony formation can occur in the injured muscle when a repetitive trauma occurs before the injured area has been completely recovered. Therefore, it is important to rest the muscle after an injury. To prevent a repetitive trauma from happening, one can use protective padding and perform stretches to avoid muscle strain. Intensive stretching and massage should be avoided because it inhibits healing and increases bleeding into the muscle. Myositis ossificans can also occur if the inflammation and swelling of the muscle is ignored after an injury.
Moreover, myositis ossificans can lead to swelling, pain when exercising, limited range of motion, a weaker limb, and a hard bump. However, it can be treated by resting the muscle, strengthening the injured muscle and the muscles around it, and working on flexibility and light stretching. In addition, ultrasound can also help with the healing process.
Bursae are small, fluid-filled sacs that act as a cushion for the bones, tendons, and muscles around the joints. When they become inflamed, it is known as bursitis. Bursitis can occur in the shoulder, hip, elbow, and knee. Repetitive movements or positions that can apply pressure on the bursae, such as lifting something over your head repeatedly or kneeling on your knees for a long time can lead to bursitis. Inflammatory arthritis, an injury or a trauma can also cause bursitis. Someone who has bursitis will notice their joint becoming red and swollen. In addition, the joint will feel achy or stiff and they will feel pain when they try moving the joint or when they apply pressure to it.
Older adults, overweight individuals, and individuals with rheumatoid arthritis have a higher risk of developing bursitis. However, one can reduce their risk by warming up and stretching before exercising, strengthening their muscles, lifting properly, carrying lighter loads, and taking breaks after performing repetitive movements. Rest, ice, and exercises can help relieve the pain. A corticosteroid drug can be injected into the bursa to reduce pain and inflammation. The pain will disappear within a few weeks if it is treated properly.
Osteoporosis is when your bones become thin and brittle. It is caused by a lack of bone strength or bone density. Similar to a sponge, your bones contain numerous holes which makes it fragile and can lead to hip, spine, or wrist fractures. This disease is usually found in older adults after age 60 and women are more likely to have osteoporosis than men. The risk of getting osteoporosis increases as we age and a woman who has gone through menopause has a greater risk. Other risk factors include a slender body, family history, people of European and Asian background, smoking, alcoholics, not getting enough weight-bearing exercises, and a lack of calcium and vitamin D intake.
The first sign of osteoporosis is usually seen after a fall or bump where a fracture is found in their hip, spine, or wrist. They would later on experience back pain, notice their height has shrunk, and notice a curved backbone.
A bone density test can be completed to measure the thickness of your bones and the risk for a fracture. Calcium and vitamin D is essential to building strong, healthy bones. In addition, exercising and quitting smoking can help slow osteoporosis. In order to avoid bone fractures from occurring, it is important to get a bone density test and get osteoporosis treated early.
The Achilles tendon  connects the muscles from the calf to the heel bone. It assists us with pointing our foot towards the ground, rising on our toes, and it allows us to push off our foot when we walk. A rupture can be caused when there is a sudden increase in training intensity. Sports that involve jumping, running, and sudden starts and stops can lead to injuries to the Achilles tendon.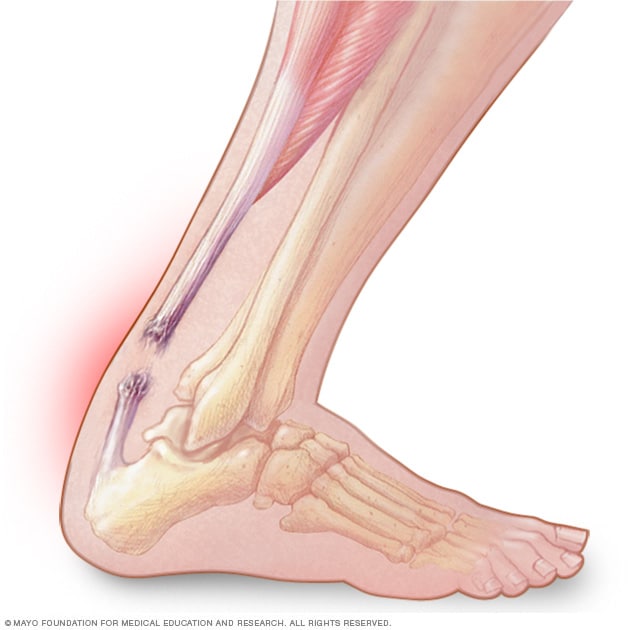 Majority of the people describe Achilles tendon rupture as a feeling of being kicked in the calf. When the injury happens, a popping or a snapping sound can be heard. Due to the pain at the back of the ankle and lower leg, the rupture can affect the injured person from walking normally. In order to prevent Achilles tendon injuries, one can increase their intensity of training slowly, perform exercises that strengthens the calf, and avoid running on hard surfaces. If a rupture occurs, surgery or nonsurgical treatments can be used to repair the Achilles tendon.
Feeling anxious? It isn't always a wonderful sensation to be feeling. Although anxiety is condition that affects mental health, it should still be cautiously looked over because it could lead to depression, creating a higher chance for committing suicide. These steps can be avoided if we take more interest in others who may seem to be showing these qualities.
One way to ease stress is to write down your worries as it may relieve some "thoughts" from your mind, reducing the amount of worrying that occurs in your brain. This does not benefit from everyone who have anxiety as this is only found from studies that writing thoughts down can help. There has also been other studies regarding probiotics to help with depression and anxiety, however the conclusions are still unknown but there is no harm in taking them as they are beneficial for your gastrointestinal system.
Trying to help someone with their anxiety or depression requires more effort and time than you would expect, as there is something referred as "postpartum depression". There could always be moments where the person can go back to their anxious lifestyle even if they had been treated for their anxiety. If you knew someone who has anxiety or depression, please show care for them as it is a long process for them to handle and knowing others in their life show that they care, can really help someone overcome depression and anxiety.
December is approaching and snowy weathers could be coming your way! With every snowfall, comes with shoveling and keeping your street free from snow turning into ice and avoiding others to fall on the street. If you are helping others preventing injuries, shouldn't you be taking care of yourself as well?
Shoveling can put a lot of strain on your back muscles so you may need to take caution of how much stress you are actually applying to these muscles. Here are 4 tips you can follow to reduce your chances of injuring your lower back.
Warm up your muscles first. Try to do some stretches  as warming up your muscles can be less susceptible to injury.
The method you use to shovel. Bending at the knees and hips and using your leg muscles instead of your back, it can relieve stress off your back muscles and reduces risks of straining them.
If you are already experiencing low back pain, avoid the job. Try and see if it's possible to find another volunteer, who doesn't have back pain, to shovel the snow.
Use a different shovel. Try a shovel with a curved handle which provides you with an upright stance with adjustable length.
Try and experiment with these tips and your back muscles will definitely thank you!