Exercise – Time for Outdoor Activities and Sunny Weather!
Sunny and warmer weathers are approaching, why not enjoy the sun while exercising outdoors?
There are many benefits when it comes to exercising outdoors with fresh air rather compared to indoors.  Exercising in a natural environment can increase enjoyment and improve self-esteem. Studies have also shown that exercising outdoors not only improves physical health but also mental health. There are many ways to motivate yourself to do outdoor activities, such as, setting goals that allows you to go outside and enjoy the fresh air. You can also invite a friend to work on similar goals and achieve them together as this can increase your motivation. Exercising outdoors does not only involve intense cardio such as running, you can play sports or even go on a hike. If you enjoy those activities, it can help you coordinate it into your daily physical routine without making it seem like a chore you need to complete.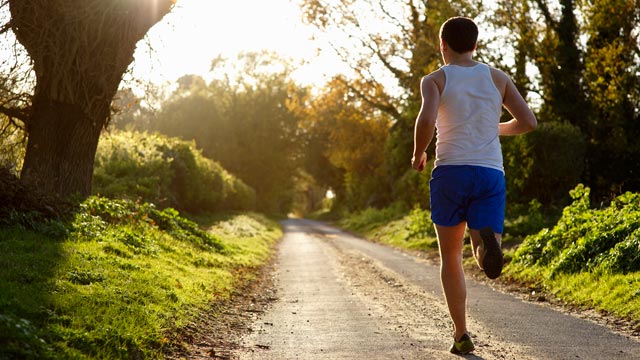 Outdoor activities can be beneficial but it can also be dangerous if you do not take care of your body throughout the process. During hot weathers, your body temperature will increase and naturally produce sweat to cool down. As you actively move, your body temperature will increase along with the increased body temperature caused from the sun. The body will then have to compensate for both situations. The body compensates this by increasing blood circulation to your skin to cool off and increase heart rate.
It is very important to understand the signs your body is telling you since there are many heat-related conditions that can occur on sunny days and can become life-threatening. Some heat-related illnesses you can experience are heat cramps, heat syncope, heat exhaustion, and heatstroke. Signs and symptoms you may experience are muscle cramps, nausea and dizziness, weakness, headaches,  or confusion.
To avoid these conditions, remember to stay hydrated, avoid midday sun, dress appropriately, and know your fitness level!