Spinal Manipulation and Mobilization
If you have ever walked into a chiropractic office before, chances are that you have heard the terms "spinal manipulation and mobilization." For new patients it may be a little unnerving, but these chiropractic techniques can do wonders to painful joints and muscles. What exactly do these two treatments do, and how do they benefit you?
Both of these techniques work toward the same goal, which is to help reduce pain, and restore joint function and range. Depending on the condition and the patient's overall health, chiropractors can often use a variety of techniques to most benefit the patient [1].
Spinal manipulation, one of the oldest and most commonly used maneuvers in chiropractic, is a high-velocity low-amplitude (AKA short and quick) thrust technique. The chiropractor or practitioner generally uses their hands to apply sudden and direct pressure to a certain joint. This can release the 'pop' sound, called "cavitation" similar to cracking your knuckles, which is when gas is released from the joint [2].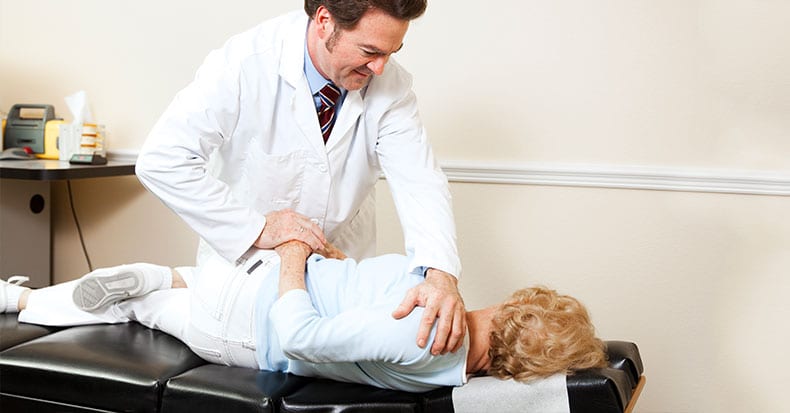 This maneuver helps correct any misalignment, and according to a number of extensive studies, have helped reduce patients' back pain and neck pain, comparable to medication and physiotherapy.
Spinal mobilization is a gentler approach to spinal treatment which focuses on restoring joint movement and range. It uses slow movements of the joints until it reaches the endpoint of its range to gradually reduce the tension, unlike the sudden force used during spinal manipulation [3].
Chiropractors may favor spinal mobilization due to a number of factors, such as severe pain, presence of certain physical conditions such as obesity or osteoporosis, or patient preference.
During the first appointment with a chiropractor, they discuss with you the risks of these techniques, and gauge what treatment is right for you based on your condition. These techniques are usually used specifically for joint and muscle pain, and should ONLY be performed by a licensed and trained professional chiropractor or medical practitioner, to greatly reduce the risks of any side effects or complications.
If you're feeling any joint or muscle pain, it may be wise to meet with a chiropractor to explore your options. Make an appointment with a Rupert Health Centre chiropractor today!